Reverend Ebenezer Parkman 's website blog:
http://www.ebenezerparkman.org
Ebenezer Parkman was admitted to Harvard College in 1717,
when he was fourteen years old, and graduated in 1721. There were 17 Parkman Harvard Alumni from 1721 – 1870. The Parkman Professorship of Divinity and Parkman Professorship of Comparative Theology were established by the liberal benefactors of Samuel Parkman, Esq. and his son Rev. Francis Parkman. His son, Francis Parkman, the hiatorian, donated 2,500 of his personal books to Harvard College Library known as the "Parkman Collection".
https://books.google.com/books?id=zh9OAAAAMAAJ&pg=PA415&lpg=PA415&dq=henry+parkman+1735&source=bl&ots=kYHbChgEIb&sig=Qohch1ZsR3EmADiYM5_ySzAGT3U&hl=en&sa=X&ved=0ahUKEwiPqsK3gvnVAhWGPCYKHYwEBvAQ6AEINDAG#v=onepage&q=henry%20parkman%201735&f=false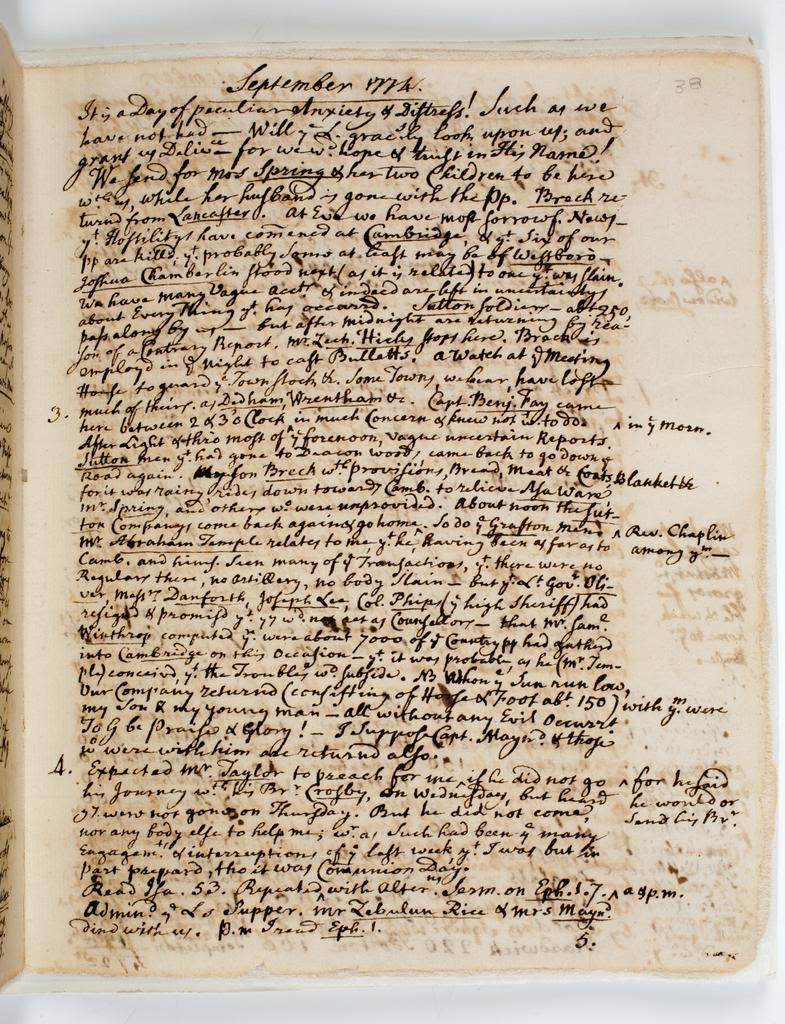 Ebenezer Parkman's 1720 Harvard student notebook:
http://colonialnorthamerica.library.harvard.edu/spotlight/cna/catalog/006152555
Daniel Chester French created this John Harvard statue as well as the Francis Parkman Memorial and the Minuteman statue.
For a glimpse at the Reverend Ebenezer Parkman's Diary that he kept for 65 years (printed by the University Press of Virginia):
https://books.google.com/books?id=udV_8ntfbBUC&printsec=frontcover&source=gbs_ge_summary_r&cad=0#v=onepage&q&f=false
Parkman Westborough History:
https://babel.hathitrust.org/cgi/pt?id=hvd.32044024077927;view=1up;seq=27