Daniel M. Parkman, Sr.'s BIO links:
Queen Airplane previously owned by actor Dennis Weaver. Flights included to Atlanta, Ocala & Freeport Grand Bahamas auction.
My antique Coronado

Sailboat

1972 27′
1958 Mercedes Convertible 190SL with factory aluminum body @ The Alabama band's headquarters Fort Payne, AL
Road Harley from Wellington to Fort Lauderdale on turnpike for lunch and returned on A-1-A along ocean with a couple on their Harley on the return trip.
Michael & Catherine w Goldwing w japanese pear tree in bloom @ Glencoe, AL
1986 Honda Gold Wing Aspencade I drove from Gadsden, AL to Bike Week Daytona Beach, FL. Was on my way from Palm Beach to Orlando on the FL Turnpike when a Porsche zips by me doing 100 mph+, so of course I tailed him all the way there.
I painted my bike all black and added a windjammer and sissy bar that I drove with a 19 inch color tv from Des Moines, IA to Palm Beach, FL. Had a front flat tire on I-95 near Boca Raton, FL. Sold bike in 1982 and did not buy another until Honda Gold Wing.
1978 Kawasaki KZ400 with small fairing had a rear flat tire in Boynton Beach, FL.
Vintage 1970's Fuji 10 Speed Bicycle from Sag Harbor, Hamptons, NY
Owned 4 Rolex watches including the Submariner, Presidential & two Datejust. 
Ran our old Honda ATV up the tippie top mountain in Glencoe, AL w Danny and hit a tree stump and flipped the ATV. Danny was quick enough to jump off fast. Charlie Walker ran into a wire fence @ one of our LDS barbecues @ our house. 
Daniel, Danny, Mike & Catherine w sears craftsman lawn mower & little red wagon.
Daniel, Mike & Catherine w sears craftsman lawn mower & little red wagon.
1972 Porsche 914 – after working all summer in construction as land surveyor and nights  @ Pizza Hut as Assistant Manager I ended up buying this Porsche. It was a fun

car

with targa top removable roof & retractable head lights. Fuel tank in front. Four cylinder engine in rear. Four speed manual transmission, four cylinder engine good for 30 mpg and 140 mph. Drove to Ozzy Osbourne  & Grand Funk concerts in this with the Blaupunkt cassette player blasting. Parked out in front of Frank & Betty's where my roommates included WHS Dale Elliott, Dennis Miller, Mark Walter & David Carlson. 
1997 Land Rover Discovery – did some Nantahala white water rafting trips in this in TN & AL.
Mazda Millenium – gave Danny his first driving lessons in this in AL. Made a sprint from Gadsden to Birmingham Airport driving mostly over 100 mph sometimes in the emergency lane to get to my flight in time, which I did.
I owned 4 Town

Cars

. 2 were black Signature Series.
Danny & Daniel @ my 1st auction site (which undeveloped we called "the mighty jungle" – song) which became Thoroughbred Estates on Lantana Road & Hwy 441, Lantana, FL.  
I owned 4 Lincoln Town

Cars

. 2 black Signature Series, 1 Gold with rag top Signature Series and 1 two tone silver/burgundy.
My first of 4 Lincoln Town

Cars

– 1984 except mine was two tone silver and burgundy/wine.
Mercedes Benz 240D baby/powder blue. Danny & I traveled from FL to IN for Uncle Mark's wedding in this "baby blue benz", as we called it, and visited the Sturdivant Hall in Selma, AL owned by John McGee Parkman. Selma is where Martin Luther King, Jr. marched over the Edmund Pettus Bridge during the Civil Rights Movement on his way to Montgomery AL known as "Bloody Sunday".
Audi 5000
Owned 2 Thunderbirds – above except mine was green 1969 and had suicide doors like this one.
1 of 2 Tbirds I owned and bought on the same day. The 1969 with suicide doors and this 1974 black on black leather with air shocks and chrome side pipes I added. The 464 cubic inch 4 barrel carb got about 16 mpg on the highway when gas was about 50 cents per gallon and would burn rubber off tires easily. I drove this loaded to the gills like a airplane cockpit only able to see the mirrors on my move from Iowa to FL over Canal Points (Belle Glade, FL) roller coaster road & did not know a soul in S FL.
1970 VW Bus – bought on a whim only after road trip party to the Candy Store in Fort Lauderdale FL to discover the engine was held up by hanging chains.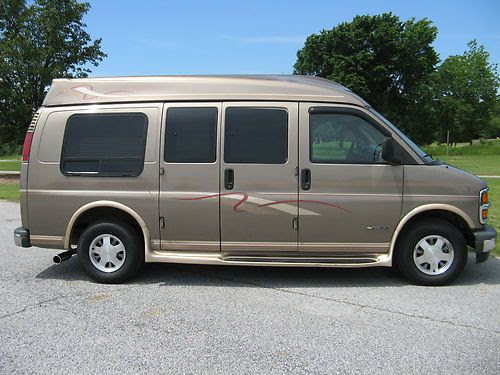 Chevrolet Mark III Conversion Van made in Ocala, FL – we owned in FL & AL. Included captain seats, fold down bed and built in tv cd/dvd/vhs players.
Danny tball championship tshirt w Ashlee & Daniel Parkman & Ford Aerostar van.
1997 Ford Aerostar Extended Van – I remember going to Danny's T-ball All Star Championship game in this. We also had a mini tv with vhs tape player we took for the kids every where.
Chevrolet Astro Van – we had rented this van for a month long road trip vacation in July 1999 and ended up liking it well enough that we bought one.
1966 Ford Galaxy 500 manual transmission with 4 speed overdrive. My brother Steve ended up with the

car

and smashed into the bridge crossing the Mississippi River bridge in snow and ice from Iowa to Illinois with his friend Joe.
Owned 2 VW Rabbit diesels – the fuel lines kept breaking from the engine vibrations. Economical otherwise.
2001 Hyundai Sonata 6 cylinder – Sam owed me some $$ so he signed the title over to this instead.
Traded 190SL for this 2002 Ford Taurus as the 190 was not practical for interstate driving.
Bought this Ford Probe from my sister Pamela in Milford, MI and drove it back during a snow blizzard to Glencoe, AL to give to Ashlee as her first

car

but her Momma said it was to fast for Ash's first

car

.
1992 Buick Skylark Sedan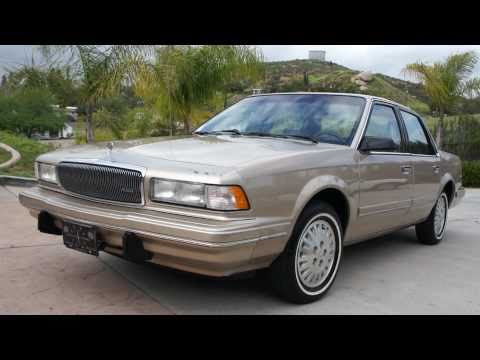 Buick Oldsmobile Cutlass Supreme
Ford Escort GLX Wagon – except it was red. First family

car

.
1972 Ford Pinto – except mine had chrome cragar ss rims and a hood air intake which ironically had 4 speed manual transmission and 4 barrel carb & 4 cylinder engine which I owned in high school.
1984 Ford Escort – I owned just before I spent 6 months in England, Northern Ireland and Scotland.
Ford Galaxy 500 as prop for us. Becky Thompson w Susan Parkman Sisco, Jim Sischo & Pamela Parkman, Jimmy Supples w Dorina Thompson, Louise Supples, Carolyn, Larry & Lori Thompson, Steve & Daniel Parkman circa 1975 +/- (from left to right).
Washing my first

car

. This 1974 Ford Galaxy 500 was given to me by my Dad after he had hit a telephone pole in the Iowa snow storm. I ended up hitting a women who pulled right out in front of us while the 3 of us (Carol Paine, Larry Wall & I from WHS) were on our way to our daily Electronics Technology drive to Michigan City Vocational School @ Elston High School, Michigan City, IN (MCAVS). I had installed an 8-track stereo system from Radio Shack in the 

car

with two 6 x 9 inch speakers. Traded it in for the Ford Pinto.
I suppose most of this metal has been scrapped by now, sent to Japan and returned to us as new Japanese

cars

………while throwing Detroit into near bankruptcy.
*******************
DMPSR Countries, States and Cities Visited…..so far…..
partial list…
Daniel Parkman in 1984 @ ancient Rivington Pike Tower in Bolton, England built in 1733.
1984 in Nassau Bahamas
Freeport, Bahamas w Lee Mills, Pete Sibley & Daniel Parkman 2000
Daniel w Tom & Bev Voiss @ Floating Gardens of Xochimilco, Mexico City, Mexico 
Daniel with Parkman family in Guanajuato, Mexico
Daniel Parkman @ Actor Jimmy Stewart's Ho Omau Ranch in Kona, Hawaii circa 2000
Kona Hawaii w team from left to right: Larry, Carl, Dwight, Doug, Eddie, George, Warren, Daniel Parkman, Scott & Don.
Nantucket w whale bone
Countries:
England, North Ireland, Scotland (6 months in UK), Mexico, Bahamas,
Cayman Islands, Turks & Caicos, Puerto Rico, Dominican Republic & Canada
States:
IN, KS, MO, IL, IA, MI, FL, TN, KY, OH, GA, SC, NC, WV, VA, NJ, MA, ME, RI, DE, DC, MD, PA, NY, NH, VT, SD, CO, AZ, UT, NV, CA, HI, NE, AL, CT, LA, MS, MT, TX, WI, WY……
41 OF 50 States + DC……
Cities (places):
Foreign:
London, Sidmouth, Bournemouth, Stonehenge, Exeter, Uxbridge, Kent, Denham, Chelsea, Manchester, Leeds, Bolton, Grangemouth (Scotland's twin sister city to La Porte, IN where I grew up) , Falkirk, Bonny Bridge, Glasgow, Blackpool, Stranraer (ferry from Scotland to N. Ireland) to Larne, Randallstown County Antrim, Mexico City,
Guanajuato
, Campeche, Sabancuy , Champoton , Cabo San Lucas, Nassau, Paradise Island, Atlantis, Freeport, Georgetown, Bodden Town, Cayman Brac Island, Little Cayman Island, Providenciales, Salt Cay, Windmill Plantation, Old San Juan, Palmas del Mar, Humacao, Sosua, Puerta Plata, Santa Domingo, Punta Cana, La Romana, Casa de Campo, Hacienda Barbara….
Domestic: 
Indianapolis, Indy 500, Peru, Kokomo, Logansport, Michigan City, Turkey Run, La Porte, Westville, Valparaiso, South Bend, Notre Dame, Elkhart, Bradenton, Orlando, Anna Marie Island, Chicago, Niles, Topeka, Wichita, Kansas City, St. Louis Arch,  Des Moines, Ankeny, Ames, Muscatine, Iowa City, Dubuque, Cedar Lake, Indianola, Omaha, Louisville, Knoxville, Atlanta, Buckhead, Jacksonville, Fernandina Beach, Villano Beach, Daytona Beach, Bike Week, Panama City, Pensacola, Apalachicola, Vero Beach, Melbourne Beach, Lake Worth Beach, Singer Island, Palm Beach, Delray Beach, Fort Lauderdale, Miami, Naples, Key West, South Beach, Captiva , Sanibel, Everglades City, Okeechobee, Ocala, Silver Springs, Port Charlotte, Fort Myers, Mexico Beach, Deltona, Sebring, Lakeland, Tampa, Clear Water, St. Petersburg, Tallahassee, St. Augustine, Ormond Beach, Peking, Joliet, Milford, Grand Rapids, Holland, Mammoth Cave, Parkman, Cleveland, Kirtland, Savannah, Aiken, Charleston, Augusta, Masters, Topsail Island, Cherokee, Ashville, Little Switzerland, Spruce Pine, Maggie Valley, Biltmore, Wilmington, Beckley, Norfolk, Chincoteague, Assateague, Onancock, Virginia Beach, Farmville, Red Hill, Appomattox,  Fredericksburg, Salem, Roanoke, Smith Mountain Lake, Mount Vernon, Booker T. Washington Homestead, Richmond, Chesapeake Bay Tunnel and Bridge, Newark, Atlantic City, Ocean City, Dewey Beach, Wildwood, Baltimore, Nantucket, Boston, Windsor, Westborough, Cape Cod, Hyannis, Provincetown, Hartford, Monuments of DC, LDS Temple, Altoona, Pittsburg, Hamptons, Sag Harbor, East Hampton, Bridge Hampton, Amagansett, Southampton, Shelter Island, Greenport, Orient Point, Montauk , Riverhead, Brooklyn,  Manhattan,  Wall Street, Central Park, Staten Island, Long Island, Port Jefferson, Boot Hill, Bad Lands, Mount Rushmore, Black Hills, Grand Junction, Telluride, Phoenix, Prescott, Laughlin, Bull Head City, Route 66, St. George, Salt Lake City, Reno, Incline Village, Lake Tahoe, Las Vegas, Lake Las Vegas, Napa Valley, Sacramento, Oakland, Golden Gate Bridge, Plymouth Amador County, Los Angeles, Redwood Forrest, Rancho Santa Fe, San Francisco, Sea Cliff, Mendocino, Hilo, Honolulu, Kailua Kona , Waimea, Selma, Birmingham, Montgomery, Talladega  NASCAR, Mobile, Huntsville, Gadsden, Ponchatula, New Orleans, Helena, Galveston Island, Houston, Dallas, Abilene, Madison, Green Bay, Cheyenne, Yellow Stone National Park……..
and life's journey continues……….